Memorabilia and Traditions
Senior Donations
Make a donation
Choose to donate to the area of Northeastern that means the most to you. Whether it be your student organization, college, or area of study, remember that 100% of your donation will go to the area of your choice and leave a lasting impact.
Seniors who give a cumulative total of $20.23 before graduation will receive a donor medal to wear at Commencement and be featured on the class of 2023 donor wall.
Receive a donation cord (red/white) for graduation
All donors will receive a donor cord. Medals and cords will be distributed in April 2023.
Class of 2023 T-shirt
Your Class of 2023 shirt is here!
Slip into some Northeastern gear and support what matters to you.$5 of each shirt purchased will benefit the area of your choice at Northeastern. Explore the hundreds of areas you can support.

Pricing
Short Sleeve – $10
Long Sleeve – $15
Northeastern Bookstore & Amazon Store
For Northeastern gear, visit our Amazon store or our bookstore in the Curry Student Center.

Store hours:
Monday – Friday: 10:00 a.m. – 4:00 p.m.
Saturday: 12:00 p.m. – 4:00 p.m.
Official Class Ring
Commemorate your graduation with an official Northeastern University class ring. Your ring will be a lifelong reminder of your academic achievement.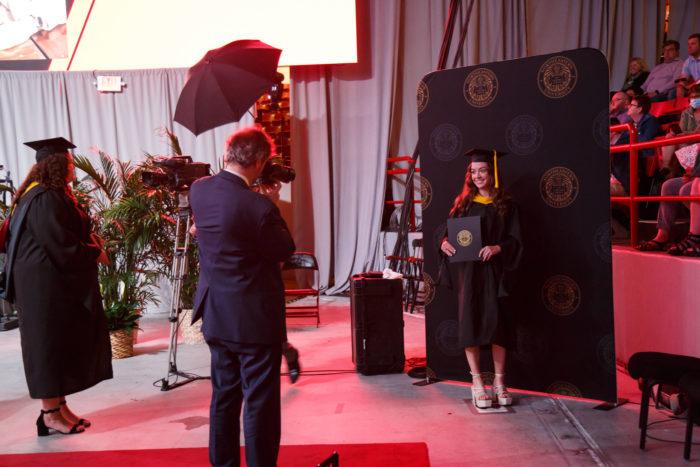 Graduation Photos
Professional graduation photos will be taken at all ceremonies and celebrations, with the exception of Fenway Park Commencements. Visit Grad Images after your ceremony to find your photos!
See Videos of Past Ceremonies
Take a look back at the livestreams, speeches, and highlights from our past Commencement ceremonies.